Evening Moscow Tour: Moscow vibes at the main streets
Evening Moscow is beautiful: the twilight suits it a lot!
During the excursion we will walk along the central streets and squares:
Admire the city panorama :
And learn about the main sights in the Moscow evening light, as well as find out:
– Where is the first Moscow power station, which made the coronation of Nicholas II the most fantastic show of 1896?
– Why did the reconstruction of the Bolshoi Theater cost so much?
– What actually was sold in the Okhotny Ryad?
– Did Ivan the Terrible really ask to poke the St. Basil's Cathedral's architects eyes out?
– And why did Minin and Pozharsky need merchants' wives?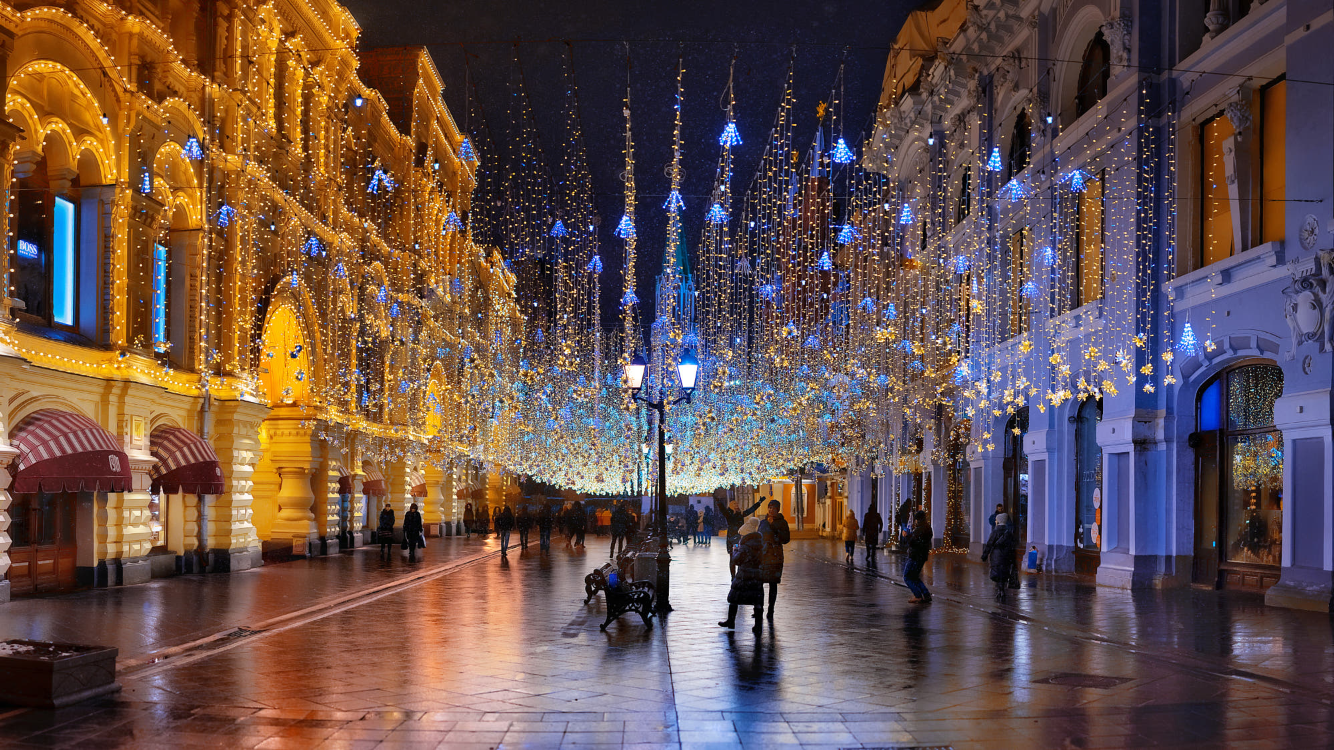 Enjoy the beuty of night Moscow and learn new facts along the way – book the excursion about Moscow sightseeing at night!