Moscow Kremlin: the Ancient Fortress
One of the most popular excursions! It gives a general idea of the architecture of the Kremlin and its main treasures – world-famous sights.
Ancient cathedrals, historical necropolises, the secrets of Old Russian paintings and much more during a sightseeing tour of the Kremlin.
The excursion includes the following attractions:
The history of the Kremlin, the 'stone chronicle' of Russia.
The Assumption Cathedral, Ivan the Great Cathedral and the Annunciation Cathedral with the beautiful Faceted Chamber: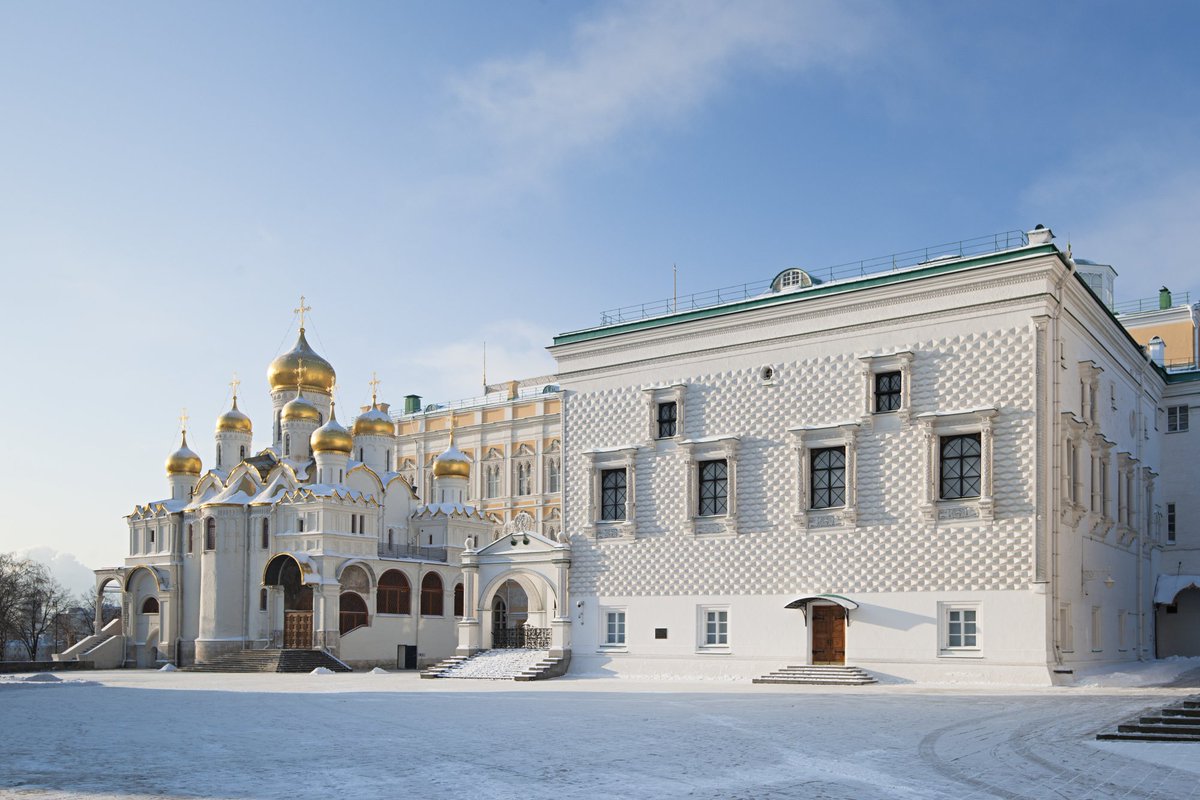 The Cathedral of the Archangel, the Church of the Deposition of the Robe, the Patriarch's Palace and of course Tsar Cannon and Tsar Bell:
Then we will continue our walk with the gorgeous Red Square, where we'll see Iberian Gate and Chapel, St Basils's Cathedral and the Cathedral of our Lady of Kazan:
We'll think about communism in front of Lenin's Mausoleum, taste the best ice cream in Moscow at GUM and learn where the President works:
Let's go and see the gorgeous Moscow!